We offer two kinds of wheels for your EggHauler. We offer the standard USA Trains plastic wheels. We also offer metal wheels from Sal Val.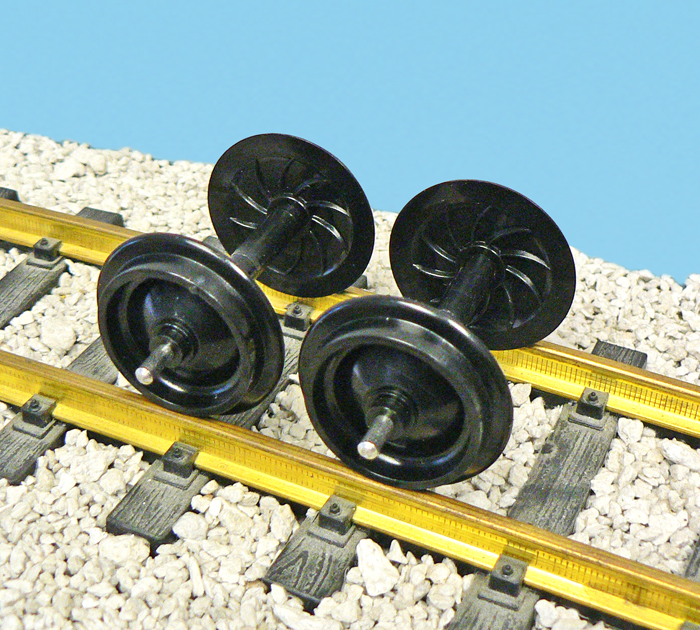 USA Trains plastic wheels are the same ones that they use on their own rolling stock. We get them direct from the manufacturer. They are brand new and not used. They are sold plastic wheels, with a metal rod that are securely attaches to the plastic wheels.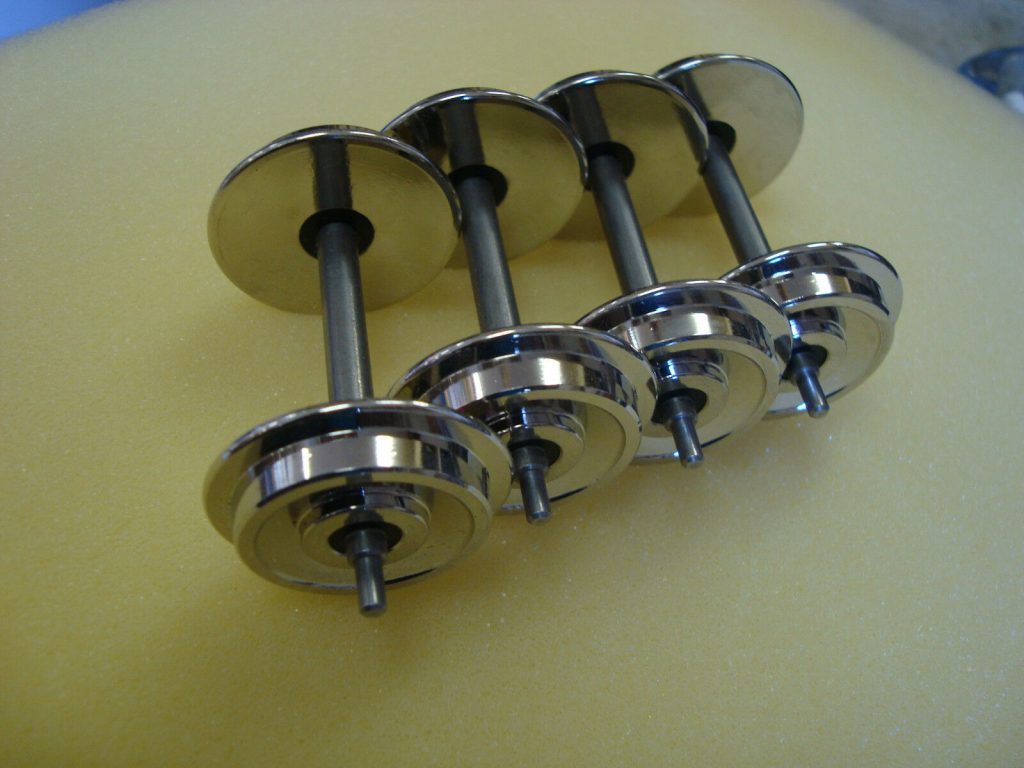 San Val Metal Wheels are solid BRASS and then NICKEL Plated and they have STAINLESS STEEL AXLES so they cannot rust and they are double insulated.
Metal wheels are more expensive then plastic wheels. But many people prefer metal wheels to help keep their track clean if they are running track power.
EggHaulers look great and work great with either the USA Trains plastic wheels or the San Val metal Wheels.